Healthcare associated infections can pose a serious risk to patients, staff, and visitors. They can incur significant costs and cause high rates of morbidity to those infected. So, how can you create a clean and safe space for your patients and staff?
Around 834,000 patients a year will acquire a preventable infection in an NHS Hospital in England, costing around £2.7 billion including specialised care. As a result, infection prevention and infection control practices must be a key priority in all healthcare facilities to keep infection rates low. Operating a clean and safe environment is essential to promote health and confidence for patients, the public and staff.
What is a modern Healthcare Associated Infection?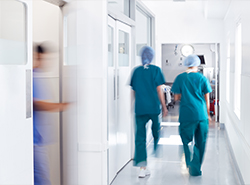 Infection prevention and control has been a high priority in England for the last 20 years. During this time since mandatory surveillance was introduced, there has been a reduction in Meticillin Resistant Staphylococcus aureus (MRSA) infections and cases of Clostridioides difficile (C.diff ) infection.
However, it is important not to become complacent. Other health care associated infections (HCAIs) are growing in incidence. New infections, including the growing number of more resistant strains of bacteria, are in danger of spreading.
In hospital, infections can be acquired from person to person contact or from contaminated equipment, devices, and environments. In a healthcare setting, air, water, medical devices, and dry surfaces are all potential sources of contamination and infection.
Infection prevention and infection control practices in hospitals is constantly evolving. Prevalence of "superbugs," or multi drug resistant organisms is increasing in hospitals and, according to the recent studies, are causing around 28,500 deaths per year in England. *
Download now: Guide to reducing modern Healthcare-Associated Infections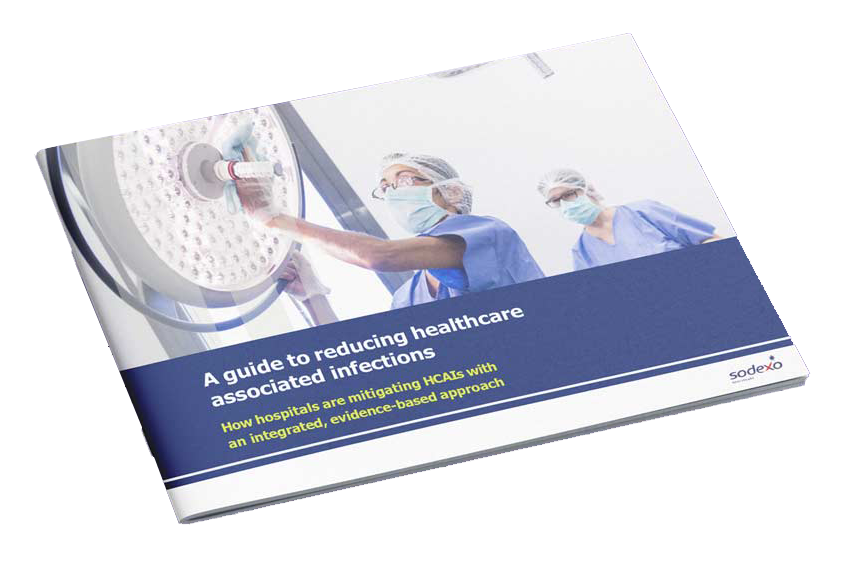 Infection prevention and control has been a high priority in England. However, new infections are in danger of spreading.
Download the guide to stay ahead of the short and long-term consequences of HCAIs and explore the latest approaches to integrated environmental infection prevention.
A hospital cleaning team play a vital role in managing HCAI risks
On-site cleaning teams provide a highly responsive, end to end service from routine daily cleaning to periodic tasks and ad hoc or on-demand reactive services to dealing with spillages or carrying out infection cleans. This can also include planned deep-cleaning, commissioning cleans and UVC/HPV decontamination cleans which will help prevent hospital infections.
At Sodexo Healthcare we create safe care environments that support core clinical activity and help each Trust to achieve their patient safety targets through:
Driving improvements in care through a one team, partnership-based approach
Creating a culture of infection prevention and control
Maintaining service level standards
Using innovative tools and technology to clean and decontaminate more effectively
Extensive experience cleaning a range of healthcare environments including laboratories, mortuary and postmortem rooms, pharmacy, and theatre cleaning.
Ensuring compliance with all relevant National Cleaning Standards, CQC, NSC and PLACE cleaning requirements and Trust service specifications and technical guidance.

How to create the right cleaning culture in a healthcare setting?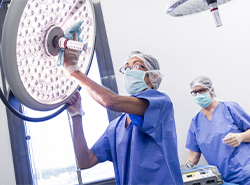 Maintaining a clean hospital is not the job of the cleaning team alone. Consistent environmental infection prevention programmes, hand hygiene, and employee competency training are some of the most effective ways to combat these infections alongside the capacity to isolate patients and assuring optimal antibiotic prescribing. Read more about the top five FAQs about integrated Infection Prevention programmes.
Below are three critical areas to consider when thinking about your organisations approach to environmental infection prevention.
1. Embedding infection prevention and control (IPC) into your organisation
It's important that all cleaning team members undertake regular, comprehensive training to embed the correct processes and behaviours around IPC. At Sodexo Healthcare we deliver a consistent cleaning service that follows a robust operating framework and uses the latest clinically proven infection prevention and control techniques.
Training covers cleaning standard operating procedures such as chemical safety and COSHH, colour coding, using new equipment correctly and managing laundry stock and emergency stock.
IPC is built into our Health and Safety compliance plans and our Chief Executive Officer is personally accountable for implementing our IPC policy
Established infection-prevention processes, including method maps, critical touchpoints, eight rules of cleaning and colour coding
Every employee holds an Infection-prevention passport
A Health and Safety Management Plan for every client details the steps we take to protect the health, safety and welfare of patients, staff, and visitors, as well as our own employees and subcontractors' personnel
Sodexo's online safety and environmental management system (SEMS) provides clear policies, processes, guidance, and support to help us manage compliance and maintain accurate documentation
Safeguard, our dedicated team of Health Safety Environment and Quality (HSEQ) practitioners, maintain and review SEMS and direct our team regarding any legislation change and improvements in best practice.
2. Maintaining service level standards
We continually benchmark our cleaning performance against national standards. Developed by our Subject Matter Experts, using national and global expertise, our healthcare cleaning tool kit provides the tools to operate a successful domestic cleaning service in a healthcare environment. It defines what we do, how we do it, how we train and how we communicate. Here are some examples of the work that we include as part of our toolkit;
Dump the junk programme – a tool to help remove and reduce clutter
Think 21! We focus our teams' attention on the 21 critical high frequency touch points in a room, those points known to pose the greatest risk to cross contamination
Cleanliness confidence – locker cards, public toilet monitors, logbooks, and bed tapes are used as visible proof of cleaning activity
Consistent delivery against the outcome measures and metrics that are important to you – regulatory, operational & financial
Monitoring, reporting and analysis of our effectiveness, focusing on cleanliness standards, infection rates and the experience reported by service users
Forward planning for winter pressures and pandemic planning
Collaboration with bed management at busy times to help with patient turnaround by prioritising discharge cleans
3. Using innovative tools and technology to decontaminate effectively
We continually review and modify our products and processes to help increase patient safety, reduce infections and improve productivity, increase efficiency, and deliver value for money:
Working with leading suppliers including Diversey, Vileda, Essity, Kimberley-Clarke and SYR
As members of the Association of Healthcare Cleaning Professionals and the Infection Prevention Society, we help to shape new and innovative ways of working to support our clients
Innovative purchasing methods ensure clients receive the best quality and value cleaning service. We work with our suppliers to research and develop new innovative products and solutions which have been proven and evidenced for their efficacy
Introducing cleaning and decontamination robotics such as UVC and HPV to deliver efficient use of resources and increased productivity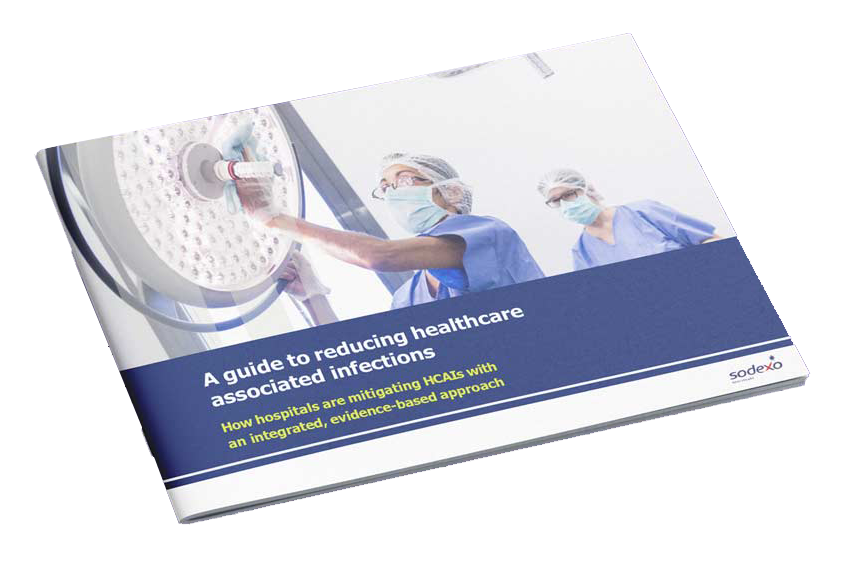 The time to act is now, so you can stay ahead of both the short term and long-term developments in managing HCAIs effectively.
Download the guide to stay ahead of the short and long-term consequences of HCAIs and explore the latest approaches to integrated environmental infection prevention.
Protecta
Discover more about Protecta, our approach to Infection Prevention.