If your hospital recently opened discussions about changes or updates to your Cleaning and Infection Prevention programme, you need to think beyond simply swapping out chemicals and disinfectants. Many hospitals reporting low healthcare associated infections (HCAI) rates or high patient satisfaction scores might be employing an integrated approach to cleaning and infection prevention. Find out more about an infection prevention programme.
Download now: Guide to reducing modern Healthcare-Associated Infections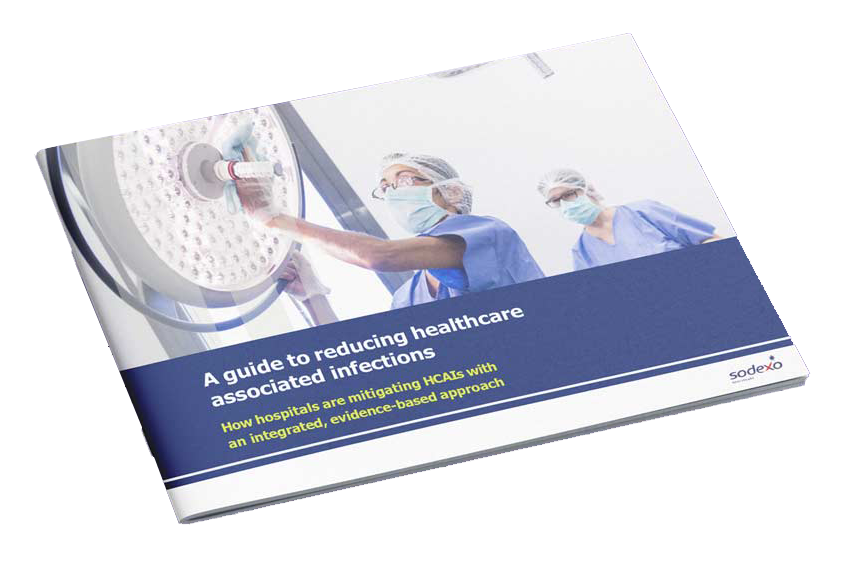 Infection prevention and control has been a high priority in England. However, new infections are in danger of spreading.
Download the guide to stay ahead of the short and long-term consequences of HCAIs and explore the latest approaches to integrated environmental infection prevention.
Here are common questions about integrated approaches to help your hospital make the right decisions about updating your healthcare environmental services.

Question One
I've heard of an integrated approach before, but what does it mean when it refers to cleaning and infection prevention?
In healthcare, an integrated approach describes a set of standardized practices that ultimately promote patient safety and improve patient care. It's a winning combination of tools, technology and processes that delivers improved results, which is less likely when you use inconsistent steps each time a room is cleaned. Read more about infection prevention and the difference between infection control and infection prevention.
Question Two
Why should a hospital consider an integrated approach to cleaning and infection prevention?
When you choose a standardised, end-to-end approach to cleaning and infection prevention such as Protecta® from Sodexo, the programme is more effective and dependable than when a cleaning programme is not followed precisely. This standardised approach creates better results against HCAIs, more reliability in cleaning processes, and less room for employee error.
With Protecta, your hospital will be cleaned and disinfected consistently each time with the appropriate tools and chemicals for the surfaces, rooms, and risk categories. This can help take the guesswork out of how your cleaning and infection prevention programme is functioning.
It's especially beneficial for organisations that want to have a cohesive, standardised process across multiple sites. It also can reduce the risk of regulatory non-compliance. Find out how to create the right cleaning culture in healthcare settings.
Question Three
What elements are included in Protecta and how is this different from other suppliers?
The Protecta programme from Sodexo includes cleaning and disinfectant chemicals, single-use mops and wipes, auditing, technology, and ongoing staff training.
Other options may not include all these elements. They often provide housekeeping services but stop short of standardising on a set of fully vetted products or offering specialised, robust training. By utilising the expertise from Sodexo in each step of your cleaning and infection prevention programme, you leverage a comprehensive strategy to mitigate HCAIs.
Question Four
How are employees trained on the Protecta programme?
Employee training is a vital part of the Protecta programme. Thorough infection prevention focussed training ensures our cleaning operatives gain confidence in the programme and its results. They learn that each step within the cleaning and infection programme needs to happen in the same order, specific to the room and risk level, each and every time. This method produces the same positive outcomes, nearly eliminating the possibility of employee error.
Ongoing training is also part of the Protecta standardised approach. Our Protecta Training Academy offers employees a formal development pathway with competency checks throughout to determine where there may be gaps in knowledge or processes and retrain staff. This ongoing support helps reinforce best practices and increases confidence.
The Academy gives our highly valued front line staff a structured path of development with opportunities to be recognised and certified for their skills. As part of our commitment to advancing Infection Prevention it includes three stand-alone IP&C Training Modules, developed with highly experienced industry experts.
Question Five
What results can adopting an integrated approach help to deliver?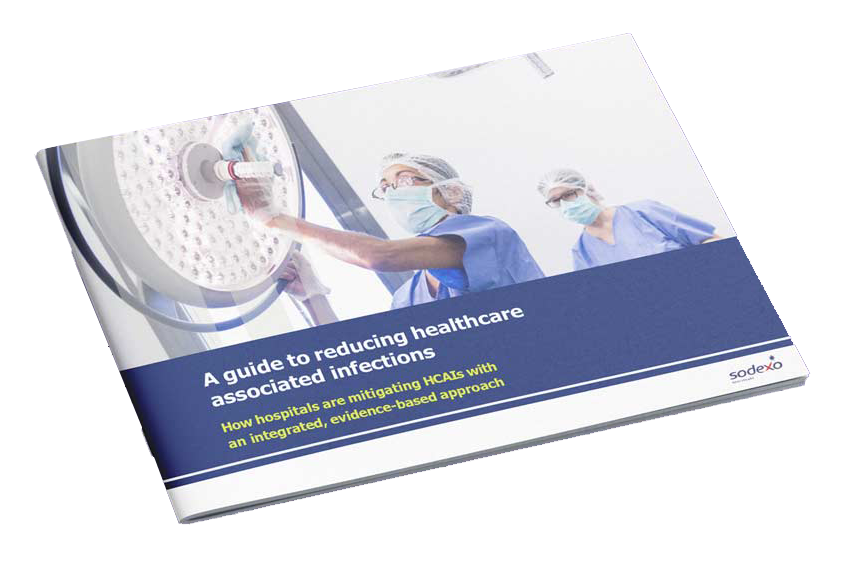 Hospitals that use an integrated approach can experience reduced HCAI rates, re-admissions, and lengths of stay. These positive outcomes can lead to:
Download the guide to stay ahead of the short and long-term consequences of HCAIs and explore the latest approaches to integrated environmental infection prevention.
Protecta
Discover more about Protecta, our approach to Infection Prevention.