Social value can be measured in different ways. At its core, it's about making a difference in the lives of the people an organisation works with and for. But it goes further. Find out how we embed it into our approach to facilities management, and how doing so adds more value for the universities we work with.
A Pledge to Make an Impact
Facilities management has long been a discipline that struggles to demonstrate the value it truly adds - often underappreciated and unnoticed unless something goes wrong. However, for universities, Integrated Facilities Management provides an opportunity to look beyond traditional priorities and take a more holistic approach.
Top educational facilities and quality accommodation are important, of course, but students' expectations are shifting. Integrated Facilities Management that brings together a wide range of services while focusing on added value is the key to meeting them.
This shift and elevation in expectations is one of the reasons Sodexo's Social Impact pledge resonates so well with universities.
Developed in 2021, the pledge reflects a longstanding commitment to maximising social value and improving quality of life for everyone we work with. It identifies four areas where we hope to make a difference, each of which mirrors the priorities of forward-thinking universities that aim to attract students, encourage them to engage, and improve their employability.
Our People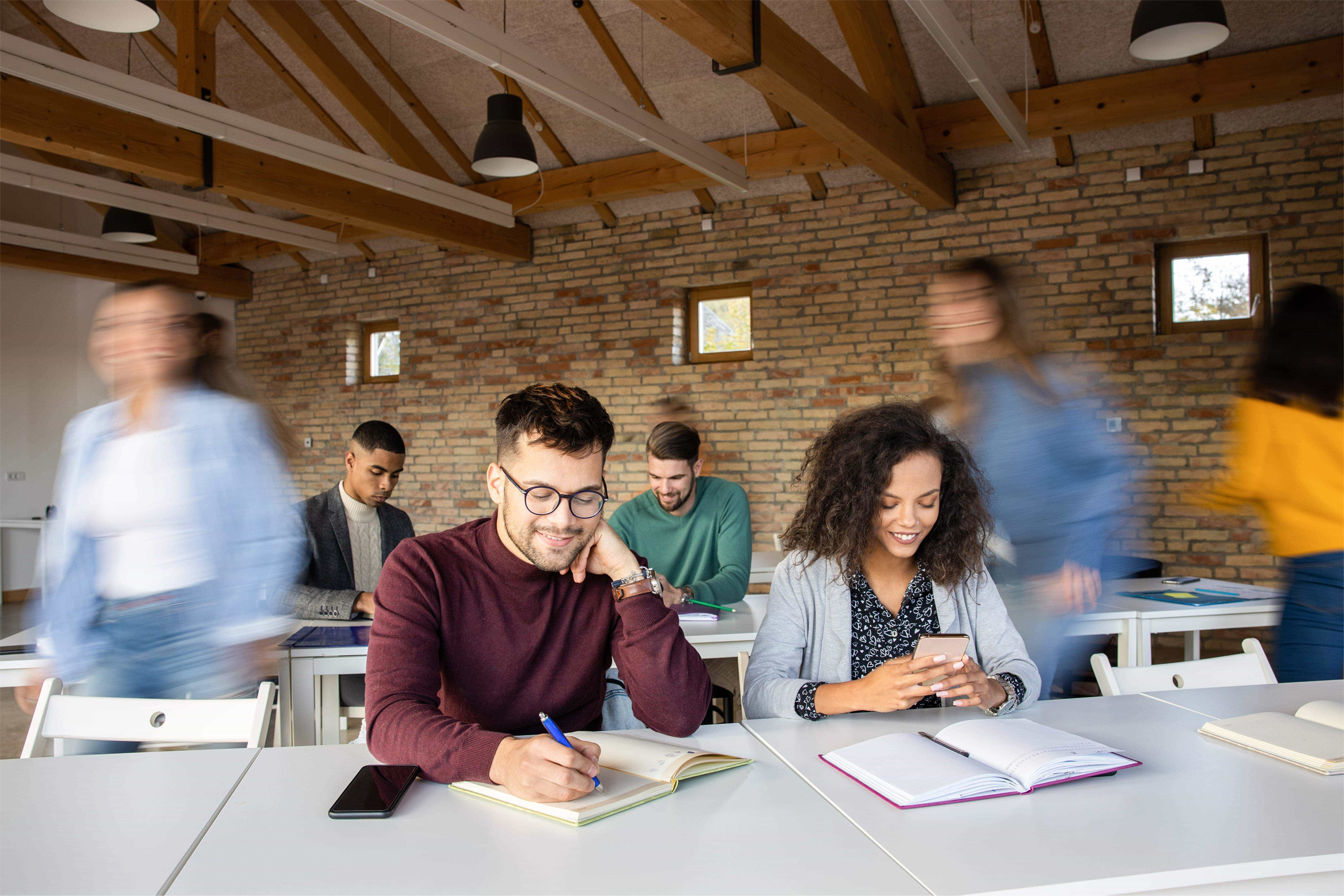 When we launched our first Integrated Facilities Management offering at the University of Greenwich, looking after the staff who transferred to us via TUPE was essential. We pledged to support their wellbeing as well as their career ambitions, which began with ensuring everyone received a fair living wage, and continued with virtual training and transition programmes.
The same goes for the students, who have been at the heart of the various initiatives we've supported through the university, particularly employability workshops and mentoring programmes.
Senior managers from across Sodexo have worked one-on-one with students, offering insight and expertise into how they have developed their own careers.
"This has really helped students understand their transferable skills and how they can position themselves in the job market when they graduate," says Tom Thompson, the Sodexo Experience Manager who's driving many of the social impact initiatives at Greenwich.
Download our case study to learn more about our work at the University of Greenwich.
Our Planet
Reducing waste and improving sustainable performance is a key priority across all the segments in which Sodexo works, and protecting the planet has been an important consideration throughout our 50-year history.
In our work with universities, we've identified a number of ways we can help drive positive change, with even small enhancements (such as more efficient light bulbs and better recycling) combining to make a big difference across large campuses.
These initiatives are already bearing fruit at the University of Greenwich, where we helped reduce the total volume of waste by 54% in the first year of our partnership.
Our Local Community
Universities are communities in themselves, but they also have a significant impact on the wider communities they serve. They are usually major employers, and an integral part of the local economy as they work with with local suppliers and producers.
In 2020, Sodexo and YouthSight research into the priorities of university students found 72% believe their institutions should get involved with the local community. We're aligned with this by working with existing university suppliers and local businesses, as well as supporting fundraising and volunteering opportunities.
Such initiatives can be quantified and even assigned a monetary value through a dedicated social value portal - the National Social Value Measurement Framework.
At Greenwich, the total social impact in the first five months of our Integrated Facilities Management contract stood at over £3 million.
Our Partners
The success of all our initiatives and social value pledges depends on how well we are able to work with our partners, so our pledge includes a commitment to develop everyone we work with.
At Greenwich, added value was such a fundamental element of the contract that we established a steering group alongside multiple high-level representatives of the university. Regular meetings allow the group to set priorities and focus on the things that matter most to students, staff and the wider community.
It's through this close working relationship that we've been able to deliver some of our most successful programmes, including scholarships to fund internships for five students at local companies and councils. We've also arranged talks by partners and Sodexo ambassadors, from business and healthcare experts to rugby legend Matt Dawson.
Download our case study to learn more about our work at the University of Greenwich.
Creating Opportunities to Drive Cultural Change
Ultimately, universities are dynamic environments with ever-shifting priorities, and suppliers can no longer expect to deliver basic services in isolation. Integrated Facilities Management creates opportunities for trusted partners to work together to maximise social value and achieve more - driving cultural change.
As Tom explains: "It's about empowering the students and the staff and getting everyone on the same page. We're all one big team, one big community."
For a closer look at what this means for our partnership with the University of Greenwich, and how we mobilised the Integrated Facilities Management contract in the midst of the UK's first lockdown, please download our case study.
"Our students are at the heart of everything we do. This strategic partnership enables us to deliver high quality, responsive and flexible FM services whilst realising a wide range of opportunities for our students."

Professor Jane Harrington, Vice Chancellor, University of Greenwich
Learn more about how we work with Universities clients.