A 2019 study by the Eating Better Alliance highlighted how the eating habits of teenagers are changing in response to growing concern about climate change. The results showed that 'older teenagers are moving away from meat based meals in record numbers', with 25% identifying as vegetarian or vegan. Almost a third – 29% – of 11 to 18-year-olds want to reduce their meat consumption, but 'don't always find it easy to do'.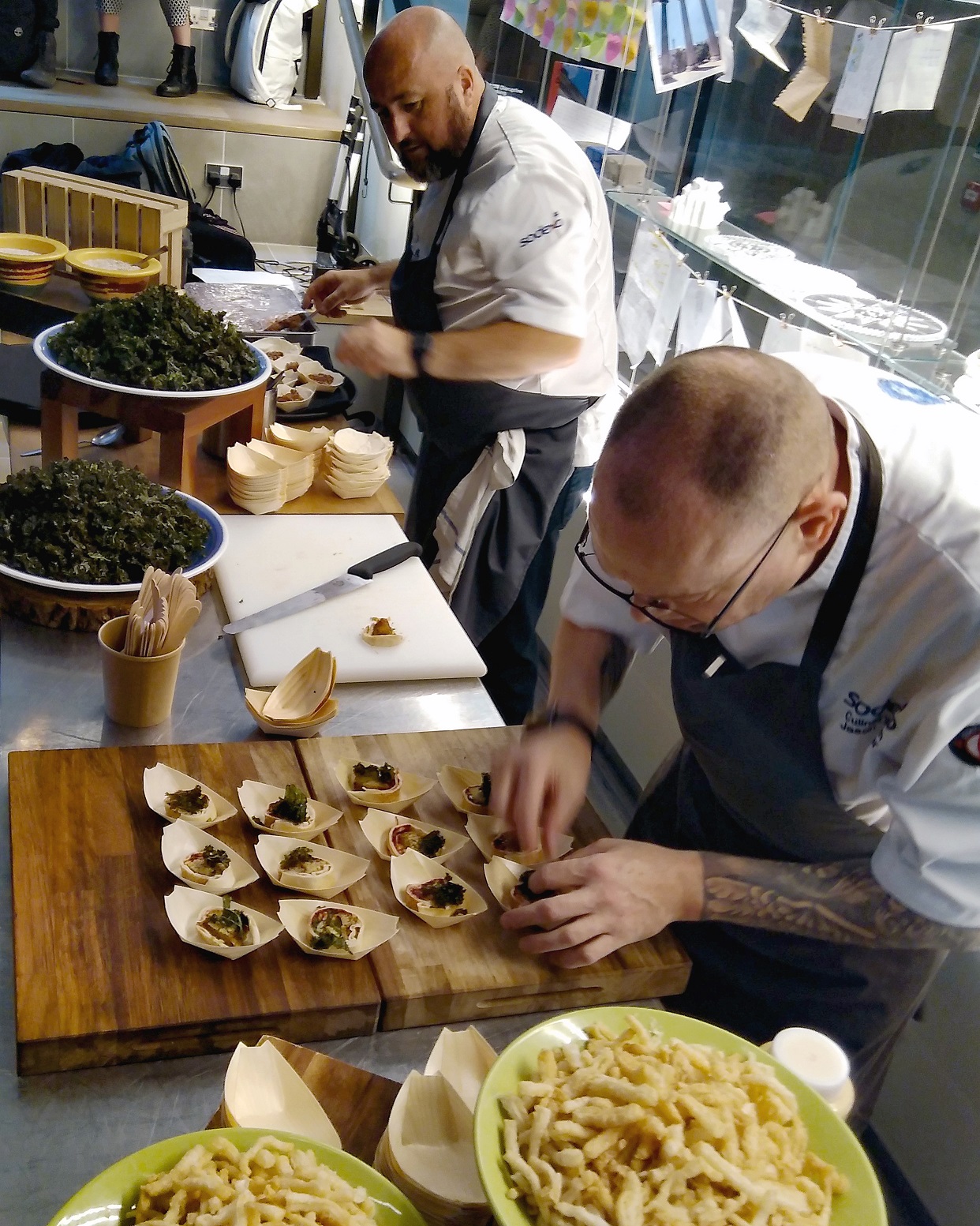 Sodexo will be engaging with pupils to evolve its menus, build sustainable-eating conversations into the curriculum and use the educational setting to help encourage more positive attitudes and behaviours around sustainable food choices in schools.
An upcoming campaign with WWF aims to do just that, by promoting the benefits of plant-based eating to 11-to-18 year olds at a selection of state and independent schools where Sodexo provides catering.
The partnership project – called Finer Diner – first appeared in 2019 and is back on the menu at 15 locations from October 2021, building on the success of the initial campaign and hosted by both independent and state schools.
The six-month campaign will champion planet-friendly food choices and is designed to inspire and educate students, teachers and Sodexo staff on plant-based eating, through menus and educational programmes that shout about both its environmental and health benefits, without compromising on taste.
A sustainable eating strategy in schools, fuelled by expert advise
WWF and Sodexo have been working together globally since 2010 on environmental priorities and activities – sustainable eating, carbon reduction, responsible sourcing and food waste.
Sodexo has outlined an increase in plant-based meals as a key action towards its target of 34% carbon reduction by 2025, and this initiative will collect useful data on the impact a higher consumption of sustainable proteins and plant-based foods among our young people can have.
| | | |
| --- | --- | --- |
| Food is a significant contributor to climate change and is responsible for 60% of global biodiversity loss | Eating a wider variety of plant-based ingredients can help cut greenhouse gas emissions by 30% by 2030. | Plant-based meals in Sodexo restaurants are key to helping the business reach its science-based target of 34% carbon reduction by 2025. |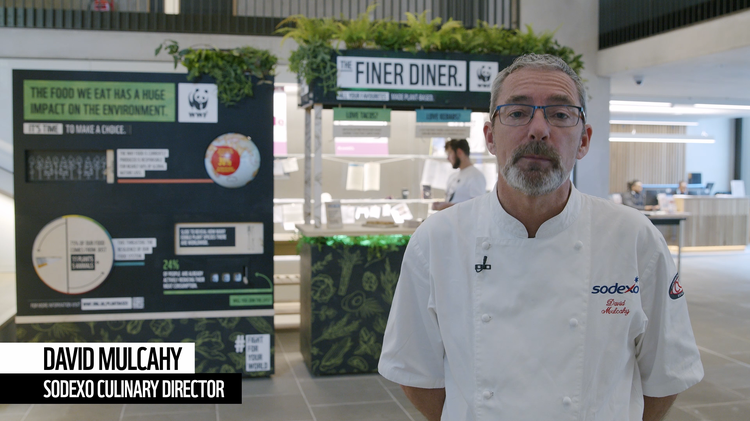 What's on the menu will of course be a focus, and tasty, nutritious low-impact meals are at the heart of the six-month campaign.
Dishes will take their inspiration from WWF's Future 50 Foods, 50 plant-based ingredients selected for nutritional value and relative environmental impact. All Finer Diner meals are 100% plant-based, balanced, seasonal, locally sourced and low in sugar, salt and fat.
Inspiring the next generation
Just as important as the food being served are the activities and resources planned for outside of the restaurant, including a recipe toolkit for chefs, educational resources for teachers and eye-catching campaigns around the school and through digital comms channels.
This 'whole-school' approach hopes to inspire a new generation of sustainability champions by:
Making them aware of the links between food production, consumption, climate change and biodiversity loss, while showing them the potential of plant-based diets in a fun and accessible way
Encouraging them to pledge to choose these dishes more regularly and take an active role in a shift towards more plant-based diets
Providing easy-to-use and engaging virtual resources for teachers, to help stimulate learning and increase students' awareness of plant-based diets
Finer Diner will bring sustainable eating into the heart of the school life while informing a long-term view of how school catering can incorporate more plant-based options.
Cathrine Baungaard, Food Service Sustainability Adviser at WWF, said: "We have ambitious plans for our partnership with Sodexo around sustainable eating, and following the success of Finer Diner round one in 2019 we're thrilled to be working together to bring it back, engaging with young audiences on key food sustainability issues and introducing them to delicious planet-friendly dishes."
To find out more about how Sodexo can bring sustainable eating to your school, contact us.